BEERSHEVA is the Capital of the Negev Desert which is located in southern Israel.  It was here that Abraham made his covenant with Abimelech in the book of Genesis.  Visit Tel Sheva to explore the archaeological excavations which include the well of Abraham and the ancient city of Beersheva.  This city was an important administrative center of the Kingdom of Judah.  Shopping for authentic nomadic handcrafts at the weekly Bedouin market is always an adventure.  Today, Beershva is the 4th most populous city in Israel and home to the Ben Gurion University.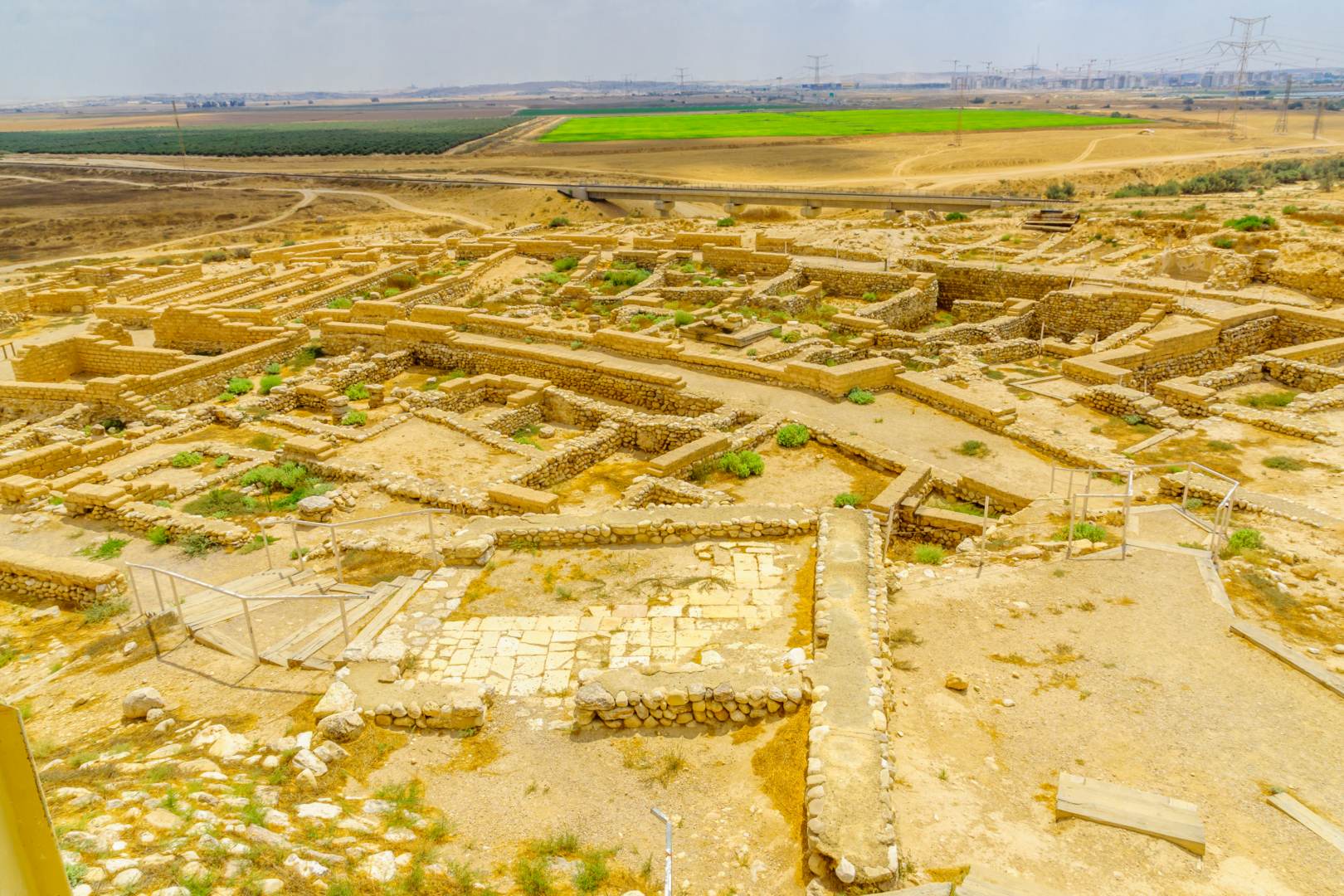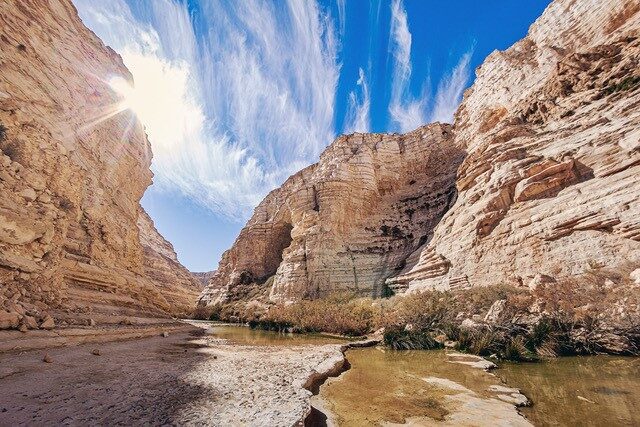 SDE BOKER is a kibbutz in the Negev Desert which is famous for the residence of David Ben Gurion, Israel's first Prime Minister.  Ben Gurion made the Declaration of Independence on May 14th, 1948.  Prophecy was fulfilled that day and a nation was reborn in a day.  Ben Gurion believed in setting the Negev Desert so much that he and his wife Paula moved to this modest desert kibbutz.  The wilderness and the land will be glad; the desert will rejoice and blossom like a rose. Isaiah 35:1.
THE RAMON CRATER is the largest box canyon in the world and is located in the central Negev.  The Negev Desert  was once covered by an ocean which eventually formed into this massive canyon. The majestic mountain cliffs, with various colors of rocks, border the 1640 feet deep crater.  The view from the visitors center is absolutely spectacular.  There are several of the world's rarest craters that are located in the Negev Desert, but the Ramon Crater is by far the most impressive.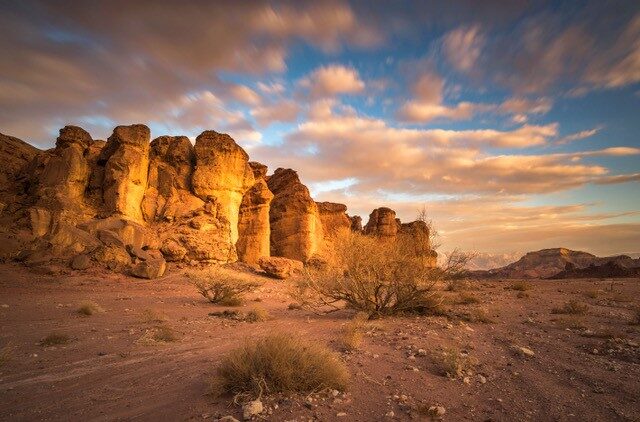 TIMNAH NATIONAL PARK is located in southern Israel and just north of Eilat.  Here, King Solomon mined for copper.  Ancient mining shafts have been found here, as Timnah was once one of the major centers for metal production in the ancient world.  There are also significant archaeological findings and outstanding natural rock formations in the reserve. The Eilat stone or King Solomon's Stone was first found here in this area.  It is a beautiful green and blue gemstone which is made up of copper based minerals. Timnah Park also boasts a lifesize replica of the Wilderness Tabernacle.
EILAT is Israel's southernmost city and is situated on the Red Sea.  In biblical times, King Solomon's port, Etzion Geber was in this area.  Today, Eilat serves as a port and is a very popular resort city on the border of Jordan and Egypt.  The northernmost shallow coral reef system in the world is located in Eilat.  People come from all over the world to snorkel and scuba dive in the Red Sea here.  There are more than 600 different species of fish and approximately 100 different types of coral.  It is an underwater paradise!  There is an underwater observatory and many attractions to choose from including the Coral Beach Reserve, swimming with the dolphins, birdwatching, hiking, and much more.