"Greek culture has evolved over thousands of years and the Greek people are very proud of their heritage. Greeks are very colorful people who have a wonderful zest and a passion for life and tradition. Family, religion, language, food and drink all play a major role in modern Greek life.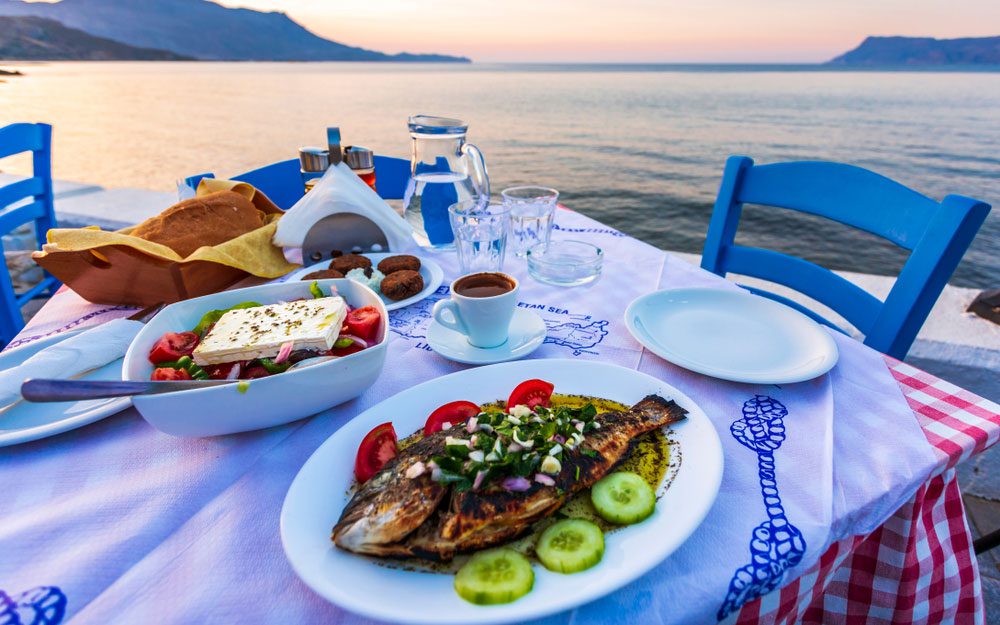 Greek cuisine is definitely one of the healthiest in the world.
Family is extremely important in Greek culture and Greek families bond as they enjoy their meals around the colorful table full of small authentic dishes called Meze. The dining table is the focal point for the Greek family and a place of family bonding. Greeks gather in large groups of extended family and friends for their meals which can last for several hours. The food is incredible with fresh local ingredients and age old recipes that have been passed down from generation to generation. Many gather with friends and family at the local taverna into the wee hours of the night, feasting on authentic local dishes and listening to live Greek music. The atmosphere is intoxicating and exhilarating.
Greek olive oil is known as the best in the world and Greece is one of the largest producers of olive oil in the world. Olive oil has been used for thousands of years in Greece. Archaeological findings from 2500 BC in Crete give reference to the cultivation of olives. Olive oil was considered sacred in Ancient Greece and was a precious commodity. Only the elite could afford olive oil for nourishment, but more commonly, it was used for cosmetics, religious ceremonies and as a medicine. Olive oil was also used to fuel the eternal flame of the Olympic torch in the earlier Olympics. Long before there were gold medals, the winner would receive olive oil, which was considered very valuable at the time. The award of the Olympic wreath was also made of olive branches and represented a lifetime of fame and respect.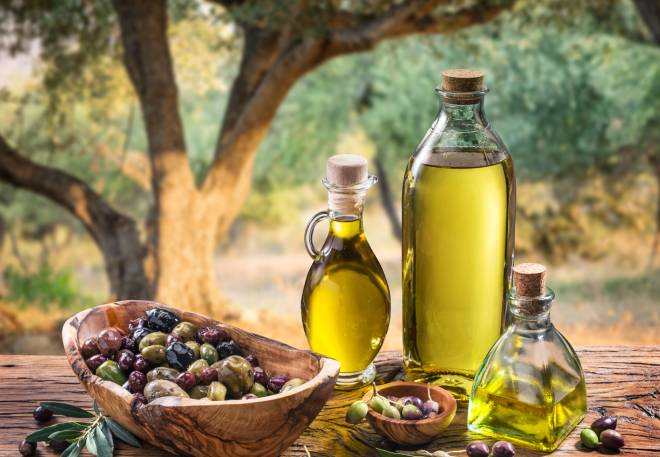 Try my recipe for greek salad below!
There's nothing like the amazing aroma as you walk by a Greek bakery. Fresh baked sweet and savory Greek pies with light and crisp phyllo dough are absolutely delicious. Cheese pie (tyropitas) and spinach pie (spanakopitas) are among the favorite savory pies offered. One of my favorite sweet pies is Galaktoboureko (Greek Custard Pie). This golden crispy pastry covered with sweet syrup is a must to try when in Greece.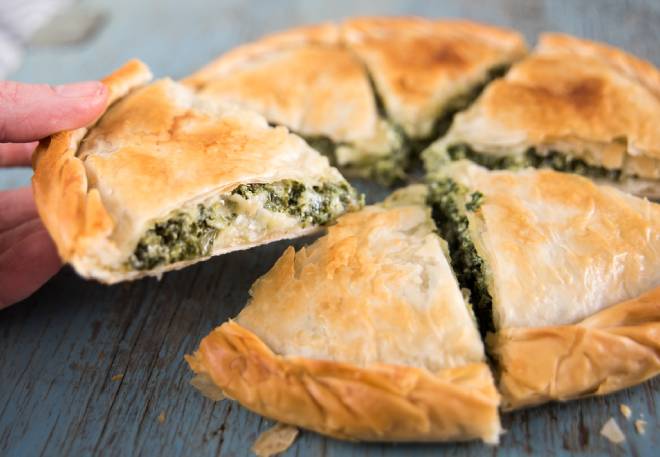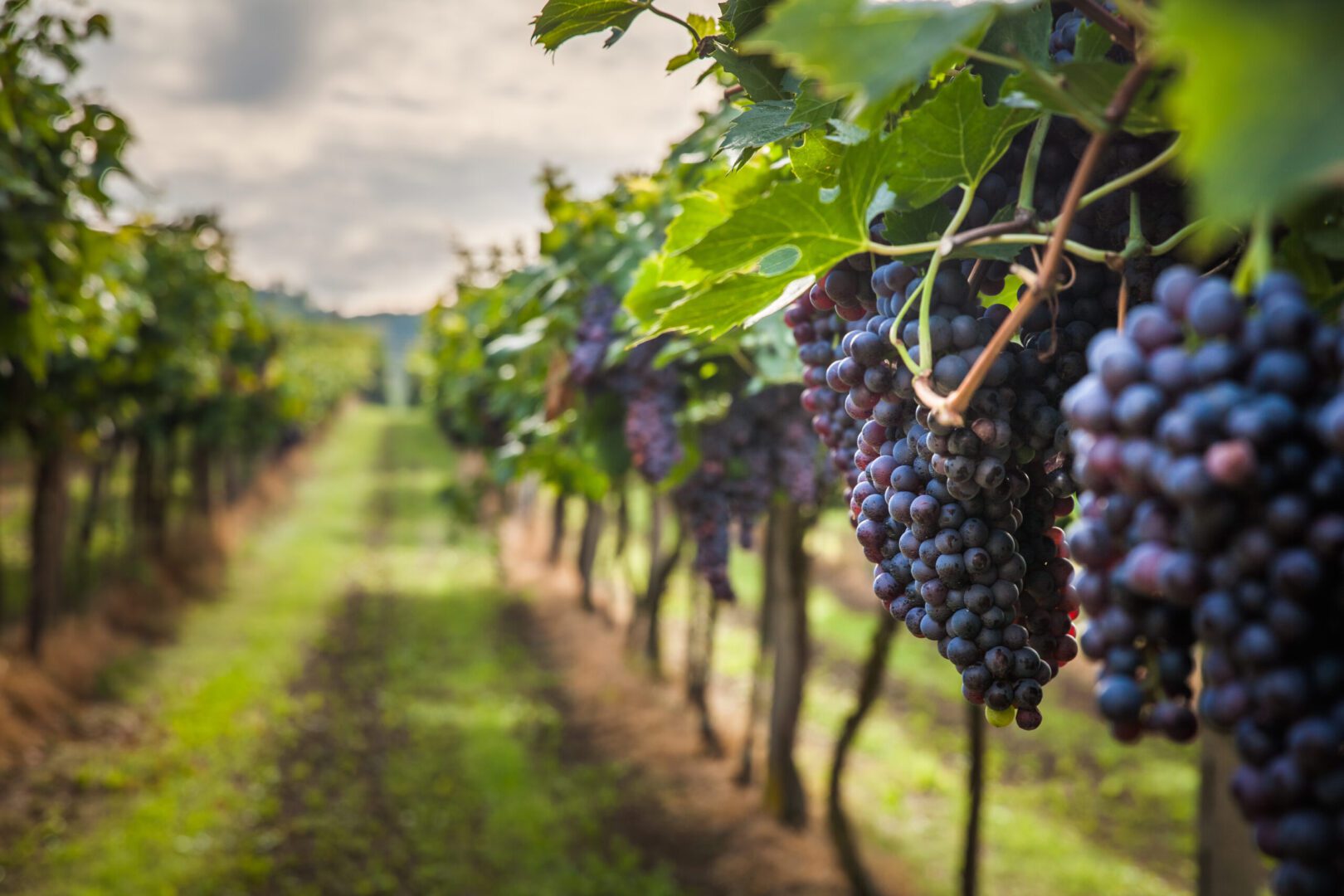 Greece was a major producer of wine in ancient times and today, Greek wines are starting to make a name for themselves worldwide. Only a few Greek wineries have the capability to produce ample amounts in order to export abroad. Assyrtiko wine made from grapes grown in Crete is one of the favorite wines in Greece. Vassaltis, produced on the island of Santorini, is also a wine that is getting a lot of attention. Ouzo is a very popular Greek beverage and was first made by Monks on Mount Athos in the 14th century. It is an anise infused alcoholic beverage that is served all over Greece."