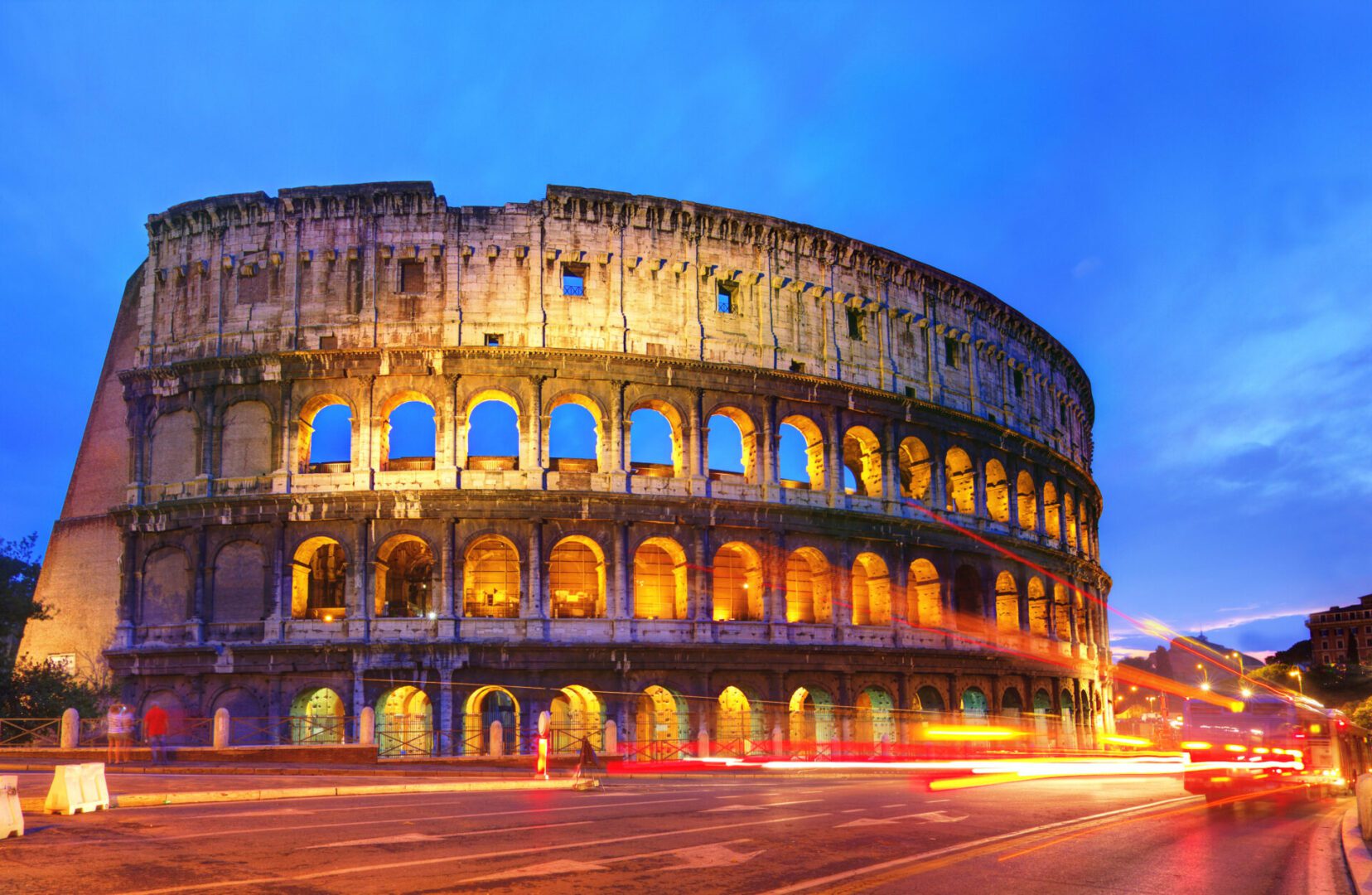 COME DISCOVER ROME, the Eternal City and Enchanting Tuscany! 
March 28-April 7, 2023
PRICE: $4299
PRICE INCLUDES:
10 days in Italy
5 and 4 Star Deluxe Accommodations in Rome, Florence, Modena, Verona and Lake Garda
Breakfast and dinner daily
Entrance into sites on the itinerary
Deluxe motor coach
Guides and Assistant
Group airport transfers and assistance
Porterage fees
All local taxes
NOT INCLUDED:
Airfare
Travel insurance (Highly recommended)
Lunches
Gratuities
Tour Conditions
Land price per person is $4299 (based on double room occupancy).
Single Supplement price is $2250.
Passport
A valid passport is required for travel to Italy. The passport must be valid for at least 6 months beyond the date of the tour in order to enter Italy. No visa is required for US citizens.  At present, there are no testing or vaccination requirements to visit Italy.
Hotels
We will have 5 and 4 star accommodations throughout the trip.  The prices are based on two people sharing a room together.  A single supplement can be purchased for those wishing to have their own room.
Insurance
Travel insurance is not included in the price and we highly recommend that each passenger purchases travel insurance. Impacting Tours and Productions are not responsible for any damage, loss or theft of personal belongings, personal injury, accident or medical expenses.  We do ask that you have ample insurance to cover any of the above incidents.
Responsibilities
By registering for this tour, I agree that Impacting Tours and Productions, and affiliate agencies will not be liable for any loss, injury or damage to me or my personal belongings in connection with any accommodations, transportation or other services, resulting directly or indirectly from any occurrences, including break down of equipment, delay, striking, theft, or cancellations and changes in scheduling due to events beyond our control.  Travel documents, as well as compliance with customs regulations, are the individual tourist's responsibility.  Impacting Tours and Productions are not responsible for any act of war or act of God and any unavoidable catastrophic circumstance or cancellation due to these unexpected events.
Registration and Deposit
A deposit of $1000 is required at time of registration.  The remainder is due no later than December 20th, 2022.  All checks should be submitted to:
Impacting Tours and Productions
PO BOX 1034
Santa Rosa Beach, Fl 32459
Cancellations and refunds
All cancellations must be made by December 20th, 2022.  A $1000 deposit for hotel reservations is non-refundable.
TOUR ITINERARY
March 28th, Day One: Depart United States for Rome.
March 29th, Day Two: We arrive in Rome and are met by our travel assistant and transfer to our hotel to unpack and freshen up.  We will have an afternoon walking tour or the Jewish Ghetto.  We will also enjoy a food tour and learn about all the amazing Italian delicacies and Roman specialties. We stroll through the charming Piazza Navonna and past the Pantheon.  Overnight Rome.
March 30th, Day Three: Today we tour historic Rome, visiting the major sites of Rome:  The Trevi Fountain, the Spanish Steps, the Forum, the Colosseum.  Overnight Rome.  
March 31st, Day Four: This morning we will visit the Vatican and the Sistine Chapel, admiring some of the greatest works of Michelangelo.  Afternoon free to explore Rome on your own and catch up on your shopping.  Overnight Rome.  
April 1st, Day Five: We arise and bid farewell to Rome (Arrivederci Roma), as we head to enchanting Tuscany.  We travel through Pienza to Montalcino where we will be able to do wine tasting in this pastoral location that has inspired many poets and writers. Continue on to Siena for a tour of the historic center.  At last we arrive to dreamy Florence.  Overnight Florence
April 2nd, Day Six: Today we will tour beautiful Florence, admiring the incredible architecture and view the outstanding masterpieces of Michelangelo.  Overnight Florence.
April 3rd, Day Seven: This morning will be free to explore Florence on your own, stroll in the piazza and catch up on some shopping. We will depart in the afternoon and drive through the beautiful Tuscan countryside to Modena.  Overnight Modena.
April 4th, Day Eight: This morning we will have the opportunity to taste the delicacies of Modena, including basalmico, prosciutto and the parmigiano this area is famous for.  We will continue on to Verona.  Overnight Verona.
April 5th, Day Nine:  Today we tour Venice.  Overnight Verona.
April 6th, Day Ten:  Morning tour of Verona.  Depart for Lake Garda.  We will have the afternoon free to enjoy the beautiful views of the lake and the Dolomites, soaking it all in.  Overnight Sirmione - Lake Garda.
April 7th, Day Eleven:  Early morning departure to the Milano Airport and return to the States.